If you are getting married then the wedding ring engravings plays an important part in creating long lasting memories of the special day.
Picking the right wedding ring can be a difficult task. You want something that is comfortable at all times yet something special to really stand out from the crowd.
A nice way of adding a personal touch to your wedding ring is by getting it engraved with a special message. Here are some of the best and innovative ideas to engrave on your ring.
Go For Symbolism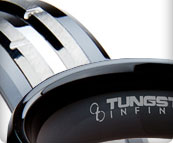 If you don't want to go the route of engraving the usual name and date onto your wedding ring then why not get a symbol engraved instead. You can for instance look at different ancient symbols and pick one that symbolizes love and eternity.
This is a really romantic idea and it also provides you two the option to go for something that matters, something personal to you and it won't necessarily have to mean anything for the outsider.
A symbol on the wedding ring is like a secret message that only you two know in this world.Wedding ring engravings symbolizes love and meanings towards each other.
Phrases With Meaning
You can also go for a phrase that reminds you two of each other. One nice idea is to go for a phrase from your favourite song or just an old saying that you two like.
You can engrave the phrase in a different language as well if you don't want to write it in plain English.
Reminder Of The Special Place
Instead of getting the date engraved onto your wedding ring you could also opt for something different by engraving the weddingplace onto your wedding ring. You could also remind yourself of the place that you two met for the first time. This can be really romantic and can add a unique touch to your wedding ring.
Something For The Humourists
If you are one that doesn't shy away from a good joke then why not go with something funny on your wedding ring. You can for instance add the text "put it back on!" onto your wedding ring as a humorous reminder.
Wedding rings don't need to be taken too seriously. As long as you two know the meaning of the ring then a light-hearted engraving can be a really great way to make it unique and special.
When And How Should You Get It Done?
It is important that you start thinking about the engraving at the same time you are picking out the ring that you want to get. If you are missing some great wedding ring ideas then look at the tungsten carbide wedding bands from  Online. Tungsten rings are really popular right now and offer great laser engraving options that you can consider getting.
The Knot recommends that you should keep in mind that wedding rings engraving can take up to a month to do and so it is best to take care of it long before the actual wedding day. You can of course get the engraving done later on as well if you can't decide what to engrave.
Featured images: License: Image author owned 
Janet loves to attend weddings and is always going back to her own wedding day in her memories. When she isn't looking at the newest wedding trends to tell to her friends that are still dating she also loves to spend time with her dogs.